Tickers: PINX:MLYFF, XTSX:NVM
Tags: Mining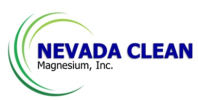 VANCOUVER, BRITISH COLUMBIA / TheNewswire / July 23, 2018 - Nevada Clean Magnesium, Inc. (TSX-V:NVM; Frankfurt-M1V; OTCQB:MLYFF) (the "Company") today announced that it has engaged Big Reach Media, Inc ("Big Reach Media" or "BRM"), effective immediately to assist the company with its investor relations activities. BRM will initiate coverage via marketing initiatives to enhance market awareness using a full suite of investor relations services.
The Company agrees to pay Big Reach Media a total fee of $10,000 CDN for a 2 month program payable at $5,000.00 each month and will issue 500,000 stock options in the Company at a price of $0.05 per share for a period of 24 months.
Dale Shirley, President at Big Reach Media, commented, "Big Reach Media is pleased to have been chosen to work with an undiscovered resource company like Nevada Clean Magnesium. Big Reach Media believes with the US tariffs currently in place together with additional tariffs being put in place affecting companies outside the US, the company's diversified core management, their proof-of- concept processes reaching a significant milestone and the current market demand for Magnesium, Nevada Clean Magnesium is a tremendous opportunity that we are extremely happy to be part of ."
Edward Lee, CEO, stated, "We are pleased to have engaged a professional group that shares our vision of future growth and have the infrastructure to execute a comprehensive investor relations program."
The terms of the agreement and issue of stock options are subject to the approval of the TSX Venture Exchange.
About Big Reach Media, Inc.
Big Reach Media, Inc. is an Investor Relations Marketing firm that represents micro-cap to small-cap companies which was founded in 2012 and consists of a group of professionals that have worked with numerous companies over the years to help them achieve their success. Through our network of digital marketing properties, we aim to work with companies that are looking to build awareness and to brand the company and we look to develop liquid markets for the publicly traded shares of these potentially explosive growth opportunities.
About Nevada Clean Magnesium, Inc.
Nevada Clean Magnesium is focused on becoming a major U.S. producer and distributor of primary, high grade, low cost magnesium metal extracted from its 100% owned Tami-Mosi property located in North Central Nevada. Based on the Company's NI 43-101 Preliminary Economic Assessment Report published in September 2011 and amended in July 2014, the Tami-Mosi Project has an inferred resource of 412 million tonnes with an average grade of 12.3% Mg for a contained metal content of 111 billion pounds of magnesium using a 12% cut-off grade contained within a high purity dolomite block. For more information, please visit www.nevadacmi.com.
The technical portion of this press release was prepared under the supervision and review of James Sever, P. Eng., and COO for Nevada Clean Magnesium. Mr. Sever is a non-independent qualified person within the meaning of National Instrument 43-101 standards.
Forward-Looking Statement
Statements in this news release that are not historical facts are forward-looking statements that are subject to risks and uncertainties. Forward-looking statements in this news release include that we can become a major U.S. producer and distributor of primary, high grade, low cost magnesium metal; and that we can develop a clean, commercially viable, cost-effective process for the production of magnesium from dolomite and the opportunity to commercialize and start sales, that our team should make significant progress in coming up with a cost effective magnesium producing process, that if that happens, there will be more demand from magnesium end users, and that we can establish a sustainable and cost-competitive business enterprise. Actual results may differ materially from those currently anticipated due to a number of factors, including that the TSXV may not approve the agreements, the Company's dolomite resource may not be mined because of technical, regulatory, financing or other obstacles, the market price for magnesium may make our resources uneconomic, the BBT Process may not be able to be commercially developed, none of our processes may result in cost-effective magnesium production, we may not be able to protect our intellectual property and keep out competition, we may not be able to comply with our obligations under the BBT agreements, we may not be able hire and retain skilled employees, no market for our or BBT's process may develop from other resource owners, anticipated demand may not materialize, and other general risks associated with being a mineral exploration and development company. The Company undertakes no obligation to update forward-looking information except as required by law. The reader is cautioned not to place undue reliance on forward-looking statements. These forward-looking statements are made as of the date of this news release and NCM undertakes no responsibility to update these forward looking statements except as required by law.
Neither TSX Venture Exchange nor its Regulation Services Provider (as that term is defined in policies of the TSX Venture Exchange) accepts responsibility for the adequacy or accuracy of this release.
To Reach Nevada Clean Magnesium Please Contact:
Edward Lee, CEO at (604) 210-9862
For additional information please visit our website at
http://www.nevadacmi.com or view our profile at http://www.sedar.com.
You may also follow us on Facebook, Twitter or LinkedIn.

Copyright (c) 2018 TheNewswire - All rights reserved.